Student Advisor For Virginia Tech Office of Student Conduct Violation(s):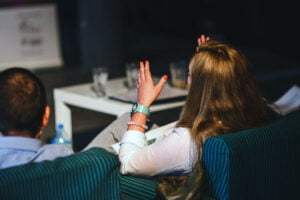 The Virginia Tech Office of Student Conduct is the disciplinary body that handles violations of the University Policies for  Student Life. These policies are located in the Hokie Handbook (CLICK HERE): Virginia Tech's official student guide. At The Law Office of Joel S. Jackson, PC, we represent students on the campus of Virginia Tech in student conduct hearings as well as in the state and federal criminal justice systems.
Virginia Tech Student Conduct Hearing Information
Whether your offense brings you before the student conduct hearing body or before the court system, or both, you should secure the services of an attorney that possess years of experience before student conduct hearing boards. Joel  regularly appears with students on the campuses of Virginia Tech to assist students in preparing for their student conduct hearing. Having Joel's experience and expertise will surely help you in preparation for your hearing. Having Joel as your attorney may mean the difference from expulsion, suspension, deferred suspension, or a dismissal of the alleged offenses. The Law Office of Joel S. Jackson, PC has a record of success in a variety of both simple and complex student conduct hearings.
Sexual Assault Allegations At Virginia Tech
One of the most serious allegations that can be made against a student is that of sexual assault. This issue is important to the university, its administrations, and to its students. If you become accused of sexual assault, or think you may become accused of sexual assault, call our office mmediately! Time is of the essence and valuable evidence that could be used to exonerate you can still be preserved. Joel is highly experienced in dealing with cases involving the universities' polices involving sexual assault. Joel has helped many students accused of sexual assault. Remember, anything you say to a friend, parent, investigator, Title IX investigator, or hearing officer may be used to bring criminal charges or as evidence in a potential, future criminal case.
All student conduct hearings are recorded! Before speaking to any person regarding an accusation of sexual assault, you should speak to Joel Jackson first. With Joel Jackson you can speak in a confidential manner. Joel has over 15 years experience in dealing with accusations of sexual assault, and has a private investigator ready to assist him with sexual assault allegations. If you are accused, may be accused, or know a student accused of sexual assault, call  now for a free consultation at 540-961-5297 (LAWS).
A Message to Parents:
If your son or daughter has been accused of even a minor criminal offense, you must act to protect his or her record and future. Even if you believe the case against your student is strong, The Law Office of Joel S. Jackson, PC wants you to know that we have the resources and experience to develop a vigorous defense. Please contact us today at 540-961-5297 (LAWS). You can also use the convenient sidebar to send an email message to our office.